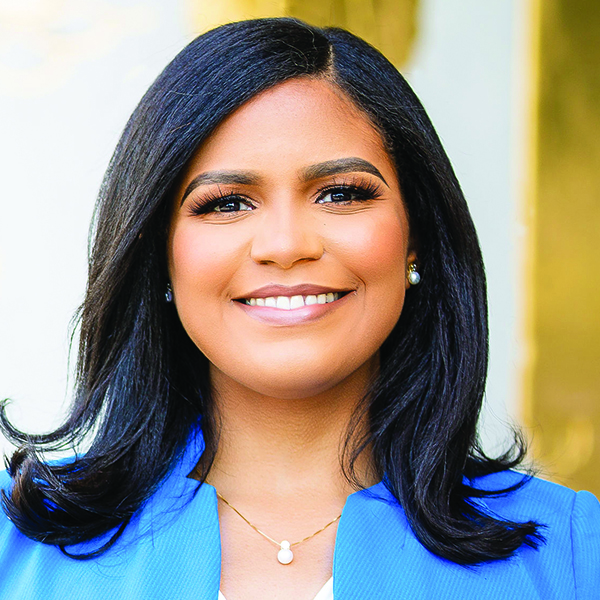 Zoila Del Castillo is an Assistant Attorney General at the New York State Office of the Attorney General's Criminal Enforcement and Financial Crimes Bureau. In that capacity, Ms. Del Castillo prosecutes and investigates complex financial crimes that cross county lines, including sales tax and insurance fraud cases. In addition to these duties, Attorney General James has appointed Ms. Del Castillo to serve on the Office's Diversity Committee whose mission is to create a more diverse, inclusive, equitable, and respectful workplace environment by making recommendations on hiring and recruitment, employment engagement, development and retention, and procurement.
Before starting at the AG's Office, Ms. Del Castillo served as an Assistant District Attorney at the Kings Country District Attorney's Office, where she investigated and conducted felony jury trials on a variety of criminal offenses as well as argued before the NYS Appellate Division. Prior to becoming a prosecutor, Ms. Del Castillo worked as an Associate Attorney at a trust and the estates law firm, which is counsel to the Public Administrator of New York County. Ms. Del Castillo is passionate about promoting diversity in the legal profession and advocating for the rights and advancement of marginalized communities. She currently serves on the Líderes Board of LatinoJustice PRLDEF and as a Director of the Dominican Bar Association. She previously served as Chair of the Young Lawyers Division of the Hispanic National Bar Association, Region II.
Ms. Del Castillo obtained her Juris Doctor from Wayne State University Law School and a Bachelors of Arts in Government from John Jay College of Criminal Justice.
Accolades include: 
2021 Top Latinx Leaders – DEI Champion Award – Prospanica New York
2021 On The Rise – Top 40 Young Lawyers – American Bar Association
Crain's 2021 Diversity & Inclusion Awards: Champions of Change