Omar Abdussellam Bareentto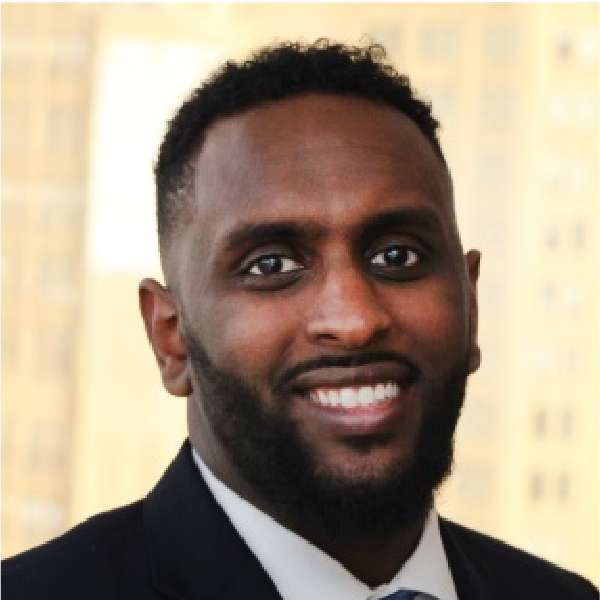 Omar Bareentto is a Litigation Associate and Governmental Affairs Agent at McCarter & English. LLP. He represents individuals and businesses in the resolution of a wide variety of corporate disputes. His practices focuses on defending clients in shareholder derivative and securities litigation, and against breach of fiduciary duty, professional negligence, fraud, and breach of contract claims.
In addition to his work as a litigator, Omar is a registered Governmental Affairs Agent in New Jersey and, as a member of McCarter's Government Affairs group, regularly advises on regulations, helps draft legislation and municipal ordinances, and represents clients in bid protest actions, challenges to certification denials and other administrative law proceedings.
In the community, Omar serves and has served as Director of the Garden State Bar Association, Trustee of the New Jersey Muslim Lawyers Association, Board Member of Wynona's House Child Advocacy Center, Schools That Can, Leadership Council of Big Brothers Big Sisters of Essex, Hudson & Union County and the Islamic Society of Essex County. Omar is a Trustee and President-Elect of the Rutgers Law School Alumni Association. Omar is a founding member of "The Collective" – a professional group of nearly 20 African American male attorneys – created to promote community service, business development, and mentorship among attorneys of color in large New Jersey law firms and in-house departments.
Omar is a first-generation Oromo-American and was raised in the Greater Boston area. He earned his J.D. from Rutgers Law School and his B.A. in Public Affairs from Syracuse University.