Tejash Patel
Managing Director, Global Head of Bank Resource Management and Global Co-Head of Delta-One Structured Products, Morgan Stanley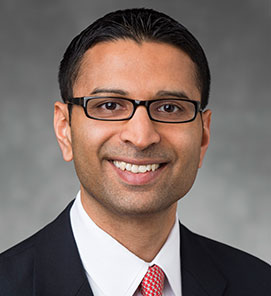 Tejash Patel is a Managing Director of Morgan Stanley and Global Head of Bank Resource Management (BRM) and Global Co-Head of Delta-One Structured Products (DSP) based in New York. Tejash joined Morgan Stanley in Tokyo as Japan Head of Securities Lending in 2007. In 2010 he relocated to London as Head of Securities Lending EMEA, and in February 2014 he was named Co-Head of Securities Lending, Americas and relocated to New York. In 2016, he became Global Head of Securities Lending and in 2018 he became Global Head of Securities Lending, Global Head of Fixed Income Client Financing, and Americas Head of BRM. In 2021, he assumed his current responsibilities.
Tejash represents BRM and DSP on the Institutional Securities Group (ISG) Diversity Council and is involved in several firm-wide initiatives in support of the council. He is also a member of the BRM Operating Committee and the BRM Management Committee. In December 2020, Tejash joined the Board of the Council of Urban Professionals (CUP).
Previously, Tejash was with Goldman Sachs for 6 years, with roles in Securities Lending in New York and Tokyo. Tejash earned a B.S. in Finance and a B.S. in Accounting from New York University's Stern School of Business. He resides in Westchester County, New York with his wife, Nami, and their three daughters.